1

Appetite & Outcome: Addressing Inappetence Early (Sponsored by Elanco)

Appetite & Outcome: Addressing Inappetence Early (Sponsored by Elanco)
Appetite & Outcome: Addressing Inappetance Early
Sponsored by Elanco
Many conditions can impact a patient's willingness to eat. In this lecture, we will talk about the ways in which hyporexia impacts outcomes and why early intervention can make a difference.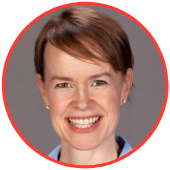 Veterinarian, Speaker
Audrey Cook
Audrey Cook is a graduate of the University of Edinburgh, Scotland. She completed her internship at NC State and her residency in small animal internal medicine at UC Davis. Dr. Cook is a Diplomate of both the American and European Colleges of Veterinary Internal Medicine, and is one of the few board-certified internists with additional recognition as a specialist in Feline Practice by the American Board of Veterinary Practitioners. After a decade in private referral practice, Dr. Cook joined the faculty at Texas A&M. She is now Professor of Small Animal Internal Medicine and Chief of the Internal Medicine Service, with particular interests in endocrinology, gastroenterology and interventional radiology. Dr. Cook has published over 50 peer-reviewed articles and speaks extensively.
Email